[Single] Nishino Kana - If
» [HOW TO DOWNLOAD]
single Nishino Kana if track list mp3 download, beautiful mp3 nishino kana i'll be there mp3, nishino kana if lirik dan terjemahan ost naruto movie the lost tower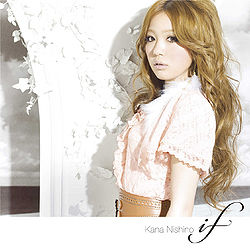 (COVER Single If - Limited Edition, sumber gambar : generasia.com)
[Single] Nishino Kana - If
.
If
adalah single studio milik penyanyi pop asal jepang
Nishino Kana
, merupakan single ke #11 Nishino yang dipublikasikan dalam edisi reguler dan terbatas pada 4 Agustus 2010. Lagu If digunakan sebagai
Theme Song Naruto Shippuden the Movie 4: The Lost Tower
yaitu movie ke #4 Naruto Shippuden (ke #7 termasuk Naruto Kecil) yang tayang pertama di Jepang pada 31 Juli 2010, Lagu ini juga menjadi
CM Song untuk "Recochoku"
. Dalam single ini terdapat 2 lagu coupling yaitu lagu berjudul
I'll be there
dan
Beautiful
. Awalnya single ini akan diberi judul "I Swear" kemudian berganti menjadi If, single ini oleh
Recording Industry Association of Japan (RIAJ)
disertifikati "Gold" untuk 100.000 copy lebih sementara untuk lagu If disertifikati "Triple Platinum" untuk download ringtone lebih dari 750.000 dan juga mendapat sertifikat "Million" untuk download full song lebih dari 1.000.000.
(COVER Single If - Regular Edition, sumber gambar : generasia.com)
Lagu If ditulis oleh Nishino bersama Giorgio 13, dalam promosi awal lagu ini digambarkan "balada tempo mellow medium" yang ditulis tentang "sebuah pertemuan dengan takdir". Dan benar saja lagu ini mengalun lembut dengan tempo mellow yang sangat nyaman didengar ~ lagu yang diaransemen oleh Giorgio Cancemi ini dimasukkan kedalam album ketiga Nishino berjudul
Thank you, Love
dan juga album best kedua
Love Collection ~mint~
. Lagu I'll be there yang ditulis oleh Nishino juga masuk dalam album
Thank you, Love
, track ketiga
Beautiful
juga ditulis sendiri oleh Nishino Kana liriknya dan diaransemen oleh Hiro. Dalam chart Oricon single ini berhasil berada diposisi #5 dan bertahan selama 24 pekan, chart Billboard Japan Hot 100 posisi #6, RIAJ Digital Track Chart weekly top 100 posisi #1, dan dalam RIAJ Digital Track Chart yearly top 100 posisi #4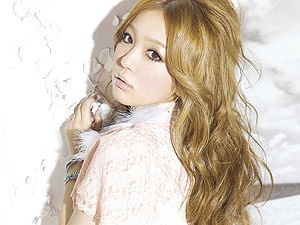 (Nishino Kana mempromosikan Single If, sumber gambar : generasia.com)
[Lirik + Terjemahan] Nishino Kana - If
[Lirik Lagu + Terjemahan] Nishino Kana - I'll be there
[Lyric + english translation] Nishino Kana - Beautiful
Dan berikut adalah link download dari ketiga track yang berada dalam
Nishino Kana - If
Jangan lupa bagi yang mampu untuk membeli CD original Single ini untuk mendukung terus karya dari Nishino Kana!!
Lihat label
Nishino Kana
untuk melihat dan mendownload lagu Nishino Kana lainnya
[CONTACT ME]
Jika ada yang Error!